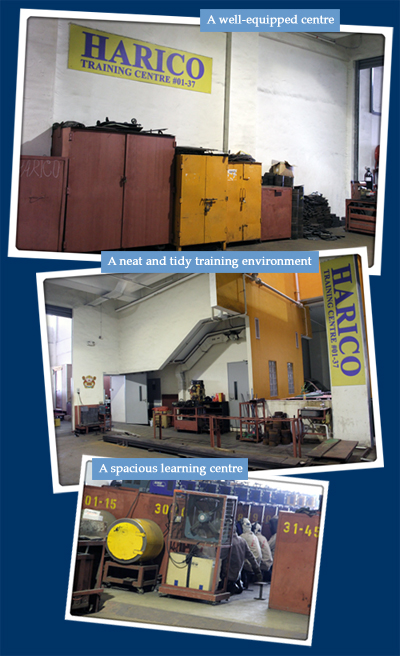 Harico training centre is one of the top welding centre in Singapore for trainees/ welders in individuals/ groups to learn welding techniques, gain knowledges and upgrade their welding skills in Singapore.


We are fully equipped with sophisticated welding machines and a condusive environment that provide welding certificate/ certification courses for 3G, 4G and 6G skill levels in all Construction, Marine shipyard, oil and gas industries.



is to provide essential knowledge and skills required in welding techniques
to our customers from our experienced instructors.

We are a well-established company started at Tuas Basin Link since year 2000 and had then moved to our current location at Tuas Lot in 2010. Being the first few pioneer batch in Tuas area as a welding training centre, we believe in keeping our aim and provide quality training.

Check out our Gallery to see photos of our training centre and progression or do Visit us at our Tuas Lot location.

You may wish to Call us or look under Services to find out more of what we can offer you.


We welcome both walk-in or call-in enquiries.